Are you about to experience a quite memorable trip in Ibiza ? Read what's following.
Whether you're a beginner at chartering yachts or an experienced veteran, it's important to be well informed before making any choice. Ibiza's coves and natural landscapes are quite spectacular, and the experience gets more fascinating from the water. Few experiences exceed sailing the stunning Mediterranean Sea by yacht.
If you've determined that your preferred option for your trip is chartering a yacht, read on to find out more about hiring a yacht in Ibiza. Yachts are beneficial to charter in Ibiza because they blend the high speeds of boats with the convenience and comfort of sailboats.
Whether you intend to rent a yacht in Ibiza for a single day or more, it'd be best to consider the tips mentioned below before chartering the yacht
1. Choose the type of yacht you intend to hire
The first thing when hiring a yacht to tour Ibiza is assessing the available types and picking your preferred model, depending on the needs of your trip. If you intend to go on a vacation with your friends and family, perhaps it's a great idea to hire yacht models over 60 feet long and with three, four, or five cabins. These cabins will guarantee the yacht can conveniently accommodate more than 10 people.
2. Determine if you'll need a crew for the trip
Some tourists who visit Ibiza prioritize relaxing and contemplating the natural landscapes. However, others prefer to do it themselves and navigate the water vessel themselves. To travel without a skipper, it's important to have some nautical credentials to steer your chosen yacht.
Majority of the yachts in Ibiza measuring more than 10 metres in length are hired with a crew andn a captain as compilatory. The reason? The maritime region around Formentera to Ibiza is frequently busy during the peak season. Even when you possess a PER certificate or higher, you're still required to have some experience and knowledge in yacht navigation. You also need to have some knowledge of the islands beforehand to command the yachts.
3. Determine if you'll pay for any port charges
Besides the yacht charter charges that match your preferred rental yacht, it's essential to consider other factors in play. Most water vessels allow mooring in their base port, like the serene Marina Ibiza, the popular Marina Botafoch, and Ibiza Magna – the former being highly exclusive.
It's crucial to ask beforehand whether mooring is covered in your final cost or if it has to be independently remunerated. The vessel you pick could have a fixed mooring point around Ibiza, or travelers could pay port charges for embarking and disembarking.
Furthermore, it would be best to verify certain expenses that can be classified as extras. These include cleaning, beddings, and zodiacs. Nautical charter companies generally provide several amenities to yacht charterers, like a welcome package featuring appetizers, soft drinks, champagne, and water.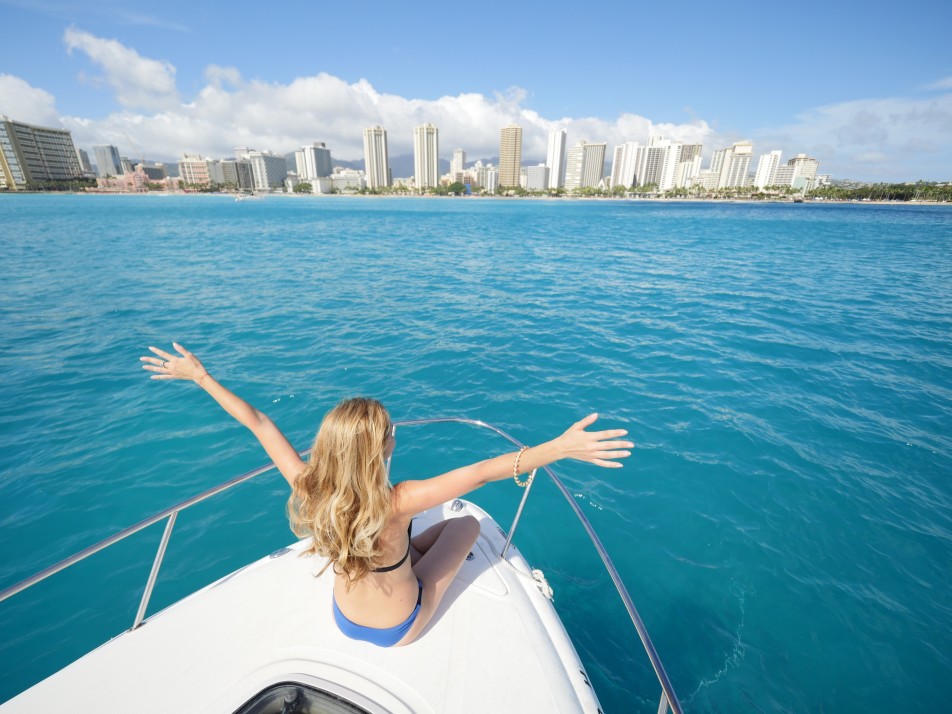 4. Plan your chartering requirements in advance
If you're considering hiring a yacht to cruise the Mediterranean waters, you'll expect extraordinary adventures – but it's best not to leave anything to chance. It's a good idea to plan out your trip and book your boat in advance to avoid any frustrations and maximize your vacation when chartering your yacht.
Preferably, it's a great idea to consult your yacht chartering company about their various models available for chartering, then book in advance your preferred yacht. In many instances, you may be required to pay some percentage of the initial cost as your reservation fee – around 20% to 50%.
5. Identify the company's cancellation procedure
The cancellation procedure of a nautical company is a crucial aspect to consider before reserving a yacht. In certain cases, cancellation policies may be extremely rigid while others tend to be less rigid. Therefore, determine whether you'll be available on your intended arrival date to minimize any potential risks.
The Bottom Line
Before chartering a boat, it's best to clear up any doubts that may arise – about the operation, destiny, and the services and conditions. If you invest some quality time doing your homework before you head off to Ibiza, you'll realize that this gem is a paradise of land and sea, where you can explore myriads of corners.